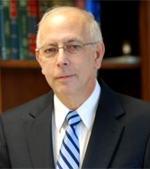 John R. Catizone
John's primary practice is in the area of insurance coverage and bad faith litigation, although he also practices in the areas of appellate practice and insurance defense. Recently, John has litigated insurance coverage actions in Florida, Georgia, Louisiana, Tennessee, Arkansas, North Carolina, South Carolina, Mississippi, Illinois, Maryland, and Puerto Rico in connection with, among others, CGL, D&O, commercial auto, truckers, and environmental cleanup policies. Prior to joining Litchfield Cavo LLP, John served as senior coverage counsel for St. Paul Insurance Companies.
While in law school, John was a member of the National Moot Court Team, where he was awarded Best Brief and Best Oral Argument in the Myerowitz Moot Court Competition. He was also a member of the Maryland Law Review, and he was recognized with the William P. Cunningham Award for Excellence in Achievement and Service.
John speaks regularly to insurer clients about insurance coverage and good-faith claims handling, and offers certified continuing education classes for Florida adjusters.
Education
University of Maryland School of Law, JD, 1996; with honors
University of South Carolina, BA, 1993; interdisciplinary studies
Admissions
Florida
United States District Courts: Northern District of Florida, Middle District of Florida, Southern District of Florida
United States Court of Appeals: Eleventh Circuit
Professional Activities
American Bar Association
Defense Research Institute
Representative Reported Cases
Sparta Ins. Co. v. Colareta, --- F.Supp.2d ---- , 2014 WL 31986 (S.D. Fla. 2014)
Rowland v. Diamond State Ins. Co., 2013 WL 5278219 (S.D. Fla. 2013)
Evanston Ins. Co. v. Heeder, 490 Fed.Appx. 215 (2012)
Wheeler's Moving & Storage, Inc. v. Markel Insurance Co., 2012 WL 87107 (S.D. Fla. 2012)
Discover Property & Cas. Co. v. Mitchell Co., Inc., 2011 WL 5037381 (S.D. Ala. 2011)
Markel Intern. Ins. Co., Ltd. v. Florida West Covered RV & Boat Storage, LLC, 437 Fed. Appx. 803 (11th Cir. 2011)
Eastpointe Condominium I Ass'n, Inc. v. Travelers Cas. & Surety Co., 664 F.Supp.2d 1281 (S.D. Fla. 2010), affirmed, 379 Fed.Appx. 906 (11th Cir. 2010)
Essex Ins. Co. v. Dixon, 2010 WL 3746295 (S.D. Fla. 2010)
Noonan v. Vermont Mut. Ins. Co., 761 F.Supp.2d 1330 (M.D. Fla. 2010)
First Specialty Ins. Corp. v. Mississippi State University, 355 Fed.Appx. 815 (5th Cir. 2009)