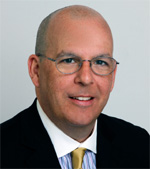 Louis F. Eckert
Louis has been admitted to practice law in New York State since 1998, and his range of expertise includes all aspects of personal injury, Labor Law matters involving the application of Labor Law §§200, 241(6) and 240(1) inclusive of analysis of contractual indemnification/contribution issues, premises security, professional and executive liability, premises and products liability, employment litigation, catastrophic personal injury, catastrophic fire-related damages, motor vehicle accidents, and products liability. Louis has handled hundreds of cases from inception through trial inclusive of mediation, jury trials, and post-verdict motion practice/appeals.
Louis is the author of a number of published articles that have appeared in periodicals utilized in the profession. The periodicals include client alert newsletters – An Overview of the New York State Labor Law, Fall 2007, as well as the New York Law Journal: Avenues Available to Defendant to Offset Claims of Lost Wages – New York Law Journal May 4, 2011; When is a Hole a Violation of the Labor Law – New York Law Journal July 19, 2011; Nuances of the Right to Contribution - New York Law Journal February 3, 2012; as well as the insurance defense bar periodical The Defendant, Spring 2011, in which he wrote a treatise on the treatment of catastrophic injuries under the Civil Practice Law and Rules of the State of New York.
Louis has lectured extensively throughout the country to insurance groups, trial lawyers and construction organizations on the intricacies of New York Law as it relates to catastrophic injuries, strategies to defend complex litigation and assorted topics relevant to the handling and trials of complex matters.
Education
New York Law School, JD, 1998; cum laude
Fordham University, BA, 1991; political science
Admissions
New York
Eastern and Southern Districts of New York
Representative Publications
Representative Reported Cases
Quinn v. Petrocelli, (New York S.C., Suffolk County, 2008)
Soberanis v. 964 Amsterdam, (New York S.C., New York County, 2010)
Dand v. Columbus Center, New York S.C., New York County, 2009)
Davis v. Peekskill Housing Authority, New York D.C., Dutchess County, 2010)