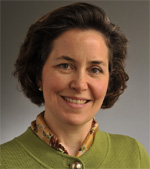 Melicent Brenner Thompson
Melicent has twenty years' experience as a litigator. Her coverage law practice encompasses all areas of coverage litigation, including declaratory judgment actions, bad faith litigation, and reinsurance matters, and coverage analyses in both the first and third party contexts. She has similarly broad litigation experience in both Connecticut state and federal courts in the areas of business disputes, construction defect claims, employment, professional, executive, non-medical malpractice, and general liability claims, defense of educational and financial institutions, real estate-title disputes, and toxic tort defense.
Melicent also has substantial appellate court experience, having briefed and argued appeals before the Second Circuit Court of Appeals, the U.S. District Court for the District of Connecticut and both the Connecticut Supreme and Appellate Courts.
Before joining Litchfield Cavo, Melicent practiced environmental law and defended credit reporting agencies in fair credit reporting litigation in Atlanta, Georgia.
Melicent was elected as Editor-in-Chief of the Connecticut Law Review at the University of Connecticut School of Law. In law school, she received CALI Awards for Excellence in Statutory Interpretation and Constitutional Federalism as well as the University of Connecticut Law School Foundation's Award for "Exceptional Achievement in Scholarship." Prior to attending law school, Melicent worked as an environmental consultant in WashingtonD.C. specializing in regulatory compliance and site auditing.
Melicent has presented regularly on defense and coverage litigation issues at the annual conference of The National Forum for Environmental and Toxic Tort Issues (FETTI), and previously served as the Editor-In-Chief of FETTI's quarterly newsletters. She also has presented continuing education seminars on the Clean Water Act, the Resource Conservation and Recovery Act (RCRA), the Comprehensive Environmental Response Compensation and Liability Act (CERCLA), and the Endangered Species Act.
Melicent currently serves on Bay Path University's Advisory Counsel and as the Chair of the Governance Committee for Farm To Family, a local charity devoted to providing basic necessities to the working poor in the central Connecticut area. Melicent formerly served as Chair of the Board of Directors of Farm To Family. In her free time, she enjoys traveling with her family, playing the piano and the french horn, golfing, swimming and cycling.
Education
University of Connecticut, JD, 1996; with honors
Georgetown University, BA, 1989
Admissions
Connecticut
Georgia
United States District Courts: District of Connecticut, Northern District of Georgia, Central District of Georgia, Southern District of Georgia
United States Court of Appeals: Second Circuit
Publications
"Bankruptcy's Impact On Insurers' Interpleader Options Under First Circuit Law," FETTI newsletter, Winter 2006
"Proper Claim Handling Makes All The Difference In Avoiding Exposure Under New York Law For Bad Faith Failure To Settle Within Policy Limits," FETTI newsletter, Winter 2005
"Arbitrating Insurance Disputes In The Second Circuit: 'Choice Of Law' Provisions' Affect On Federal Arbitration Act," FETTI Newsletter, November 2003
"Congress Acts to Clarify Lender and Fiduciary Liability under CERCLA", Afire News, November/December 1996, co-author
Representative Reported Cases
Recall Total Information Management, Inc. et al. v. Federal Insurance Company et al., 317 Conn. 46, 115 A.3d 458 (2015)
Gartner, Inc. v. St. Paul Fire & Marine Ins. Co

.

, 415 F. App'x 282 (2d Cir. 2011)
Vermont Mut. Ins. Co. v. Walukiewicz, 290 Conn. 582, 966 A.2d 672 (2009)
Royal Indem. Co. v. Terra Firma, Inc

.

, 287 Conn. 183, 947 A.2d 913 (2008)
In re Cultrera, 360 B.R. 28 (Bankr. D. Conn. 2007)
Acadia Ins. Co. v. Am. Crushing & Recycling, LLC, 475 F. Supp. 2d 168 (D. Conn. 2007)
Konover Const. Corp. v. Royal Indem. Co., 399 F. Supp. 2d 130 (D. Conn. 2005)
Cantonbury Heights Condo. Ass'n, Inc. v. Local Land Dev., LLC, 273 Conn. 724, 873 A.2d 898 (2005)