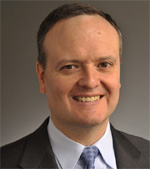 Michael J. Dugan
Mike has tried numerous cases to conclusion before judges, juries and arbitrators in New Jersey, Pennsylvania, and Connecticut, in matters involving legal and medical malpractice, premises liability, executive, professional and employers defense liability, automobile and truck accidents, commercial, construction and environmental litigation, worker's compensation, insurance bad faith and employment discrimination. He also has extensive experience in the handling of insurance coverage claims, employment, wage and discrimination claims before the Connecticut Commission on Human Rights and Opportunities, the New Jersey Division of Civil Rights and the Equal Employment Opportunities Commission and consumer litigation involving the Fair Debt Collection Practices Act and the Telephone Consumer Protection Act. Mike's environmental litigation experience includes the defense of claims arising out of alleged PCB contamination, groundwater contamination and misclassification, municipal land waste, oil and gasoline spills, CERCLA claims, as well as claims involving exposure to asbestos, mold, mineral wool fibers and building-related illnesses.
Mike has been admitted, pro hac vice, in the Commonwealth of Massachusetts and the state of Maine for the defense of lawsuits involving environmental contamination of large commercial office buildings. He has lectured and authored practice materials on sick building and mold litigation.
Mike enjoys playing tennis in his free time. He was the captain and number one singles player on his college tennis team, where he earned a national ranking in both singles and doubles and was a conference singles and doubles champion. Mike was also a tennis teaching professional and has volunteered his time to teach tennis to children in the city of Philadelphia.
Education
Temple University School of Law, JD, 1990; Articles Editor, Environmental Law & Technology Law Journal
Haverford College, BA, 1985
Admissions
New Jersey
Pennsylvania
Connecticut
United States District Courts: District of New Jersey, District of Connecticut
Representative Reported Cases
S. v. Webb, 602 F.Supp.2d 374 (D.Conn. 2009)
Strickland v. 212 Corp. of NJ, 380 N.J. Super. 248 (Law Division 2005)
Carpenter v. Law Office of Dressler, 85 Conn.App. 655 (Conn. App. 2004)