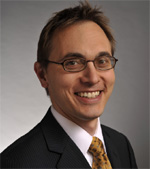 Nicholas D. Butovich
Nicholas focuses his practice in the areas of insurance coverage and general commercial litigation. He has experience in the nationwide handling of CGL, first-party property, professional liability, D&O and E&O claims on behalf of the U.S., London, and Bermuda insurance markets. He has analyzed, advised and litigated coverage issues involving primary, umbrella and excess insurance policies with respect to bodily injury, property damage, environmental liability, CERCLA, lawn care operators, construction defects, product liability, asbestos liability, pharmaceuticals, medical devices, public transportation vehicles, personal injury, advertising injury, commercial crime, website liability, Lanham Act, disparagement, Bankruptcy Code, fiduciary duty, hospitals, long-term care facilities, nurses, nurse staffing agencies, physicians and other healthcare providers.
Nicholas also has experience defending insurers in bad faith actions, pursuing policy rescission, analyzing Lloyd's of London claims schemes, and negotiating cost share and indemnity allocation agreements with multiple insurers. Nicholas' other areas of expertise in the insurance industry include risk exposure, underwriting, policy drafting, best practices, captive insurers, regulations involving capital reserve requirements, and regulations pertaining to surplus lines/non-admitted insurers.
In addition to his insurance industry experience, Nicholas has secured, litigated, and negotiated nationwide property damage claims in excess of $7 million arising out of Imprelis multi-district class action litigation. He has also advised on plan administrator requirements under ERISA, defended businesses in asbestos suits, and litigated actions involving TILA, RESPA, FACTA and FDCPA.
Nicholas was listed as one of Illinois' Super Lawyers Rising Stars in 2014, a select designation only given to 2.5 percent of the total lawyers in Illinois, and selected as an "Emerging Lawyer" in 2015.
While in law school, Nicholas served as the Editor-in-Chief of the Forum of International Law and received CALI awards for his work in jurisprudence and constitutional history. He was also active in Loyola's Business and Corporate Governance Law Clinic. After law school, Nicholas completed his judicial clerkship with the Honorable Sophia H. Hall, Chancery Division, Circuit Court of Cook County, Illinois.
Nicholas understands Ukrainian, Croatian and Russian.
Education
Loyola University Chicago School of Law, JD, 2001
Boston College, BA, 1996; summa cum laude, honors program; Phi Beta Kappa; Alpha Sigma Nu, Jesuit Honor Society
Professional Activities
New York State Bar Association
Chicago Bar Association Symphony Orchestra; Co-Chairperson (violin)
Admissions
Illinois
New York
Missouri
United States District Courts: Northern District of Illinois, Central District of Illinois, Southern District of Illinois, Southern District of Indiana, District of Nebraska, Eastern District of New York
United States Courts of Appeal: Eighth Circuit, Seventh Circuit, Second Circuit
Representative Reported Cases
Lolling v. Cincinnati Insurance Company (C.D. Ill., No. 13-cv-3352)
Cincinnati Insurance Company v. Northbridge Builders, Inc., et al. (N.D. Ill., No. 12-cv-9102)
Hess v. Travelers Casualty and Surety Company of America, 2013 WL 623981 (N.D.Ill., No. 11 C 1310)
The Phoenix Insurance Company, et al. v. Your Vitamins, Inc., et al., 2013 WL 459226 (D.Nev., No. 12-cv-564)