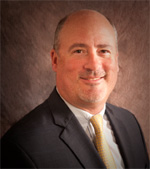 William C. Mead, Jr.
Bill is an accomplished defense litigator with over twenty years of experience in the preparation, trial, and resolution of complex commercial and defense litigation matters. His experience includes product liability, personal injury, premises liability, construction litigation, intellectual property litigation (copyright, trademark, trade dress, and trade secrets), executive and professional liability (attorneys, accountants, and D&O), contract disputes, Civil RICO, and ADA matters. While in law school, Bill worked as a claims adjuster, handling a variety of claims relating to the airline industry and consumer products.
Bill is the Executive Vice President of the Medford Youth Athletic Association, a liaison to the Medford Recreation Board, a Board Member of the Medford Soccer Club and Commissioner of the MYAA youth flag football program.
Education
Ohio Northern University College of Law, JD, 1990; with distinction, Phi Kappa Phi
Mount Union College, BA, 1987
Admissions