Litchfield Cavo Attorney Jonathan Barrish to Speak at National Workers' Compensation & Disability Conference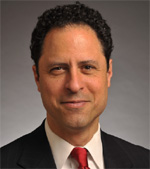 Chicago Partner Jonathan Barrish has been invited to speak at the 26th Annual National Workers' Compensation and Disability Conference, held in Las Vegas this December 6-8 and chaired by Risk and Insurance® Magazine Senior Editor Roberto Ceniceros . The largest conference of its kind in the nation, the NWCDC is attended by a wide variety of professionals whose work depends on accurate and up-to-date information on workers' compensation law and best practices, including attorneys, case managers, CEOs, safety professionals, insurance executives, HR professionals, occupational health nurses, operations personnel, risk managers and analysts, and workers' comp and disability claims managers.
Jonathan will give a presentation on the unique matters that arise when temporary or leased employees file claims, and what employers can do to prevent, investigate, and manage such claims.