Litchfield Cavo Obtains Summary Judgment for Defense in Legal Malpractice Case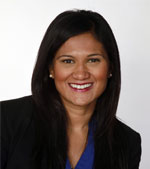 New York Associate Krupa Shah won a summary judgment motion in defense of a legal malpractice case in Kings County, New York.  Plaintiff had commenced a legal malpractice action against a well-known Plaintiffs' firm on the grounds that they allegedly failed to adequately represent her in an underlying personal injury lawsuit arising out of a trip and fall accident in Brooklyn, New York.  Plaintiff claimed that Defendant committed malpractice in failing to submit an expert's report in admissible form to oppose the underlying defendants' motion for summary judgment, ultimately resulting in a dismissal of that action.
In moving for summary judgment at the conclusion of the discovery phase of the legal malpractice action, we successfully argued that even if the Defendants had submitted the expert's report in admissible form in the underlying action, the motion for summary judgment would still have been granted, as there was no evidence in the record establishing that the condition precedent set forth in Administrative Code 7-201 had been met.