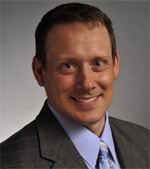 Jason E. Hunter
For more than two decades, Jason has represented corporate and individual clients in matters involving insurance defense, catastrophic personal injury, construction defect, products liability, class action, defamation, extra-contractual issues, nursing home/elder abuse, trucking/automobile litigation, errors and omissions, professional malpractice (medical, attorney, architect and accountant) and more.  He has represented commercial clients in litigation, as well as provided guidance in corporate structure/formation, contract disputes, arbitration/mediation, condominiums, employer liability, food contamination, real estate/home owners associations, director and officer defense, copyright/trademark, cyber liability, and toxic tort (mold and asbestos).  Maintaining licenses in several jurisdictions has afforded him extensive experience in both state and federal court.
As an accomplished trial attorney, Jason is routinely retained to represent business and commercial entities in matters involving multi-million dollar exposures.  He takes pride in caring for his clients' litigation needs by providing a full range of legal services through the utilization of his broad personal experience and vast firm resources.
Jason is recognized in the legal community as a frequent lecturer on a wide array of litigation-related legal topics and emerging legal trends.
In addition to an aggressive trial practice, Jason enjoys sailing, vacationing, spending time with his family and is a certified sommelier and member of the International Sommelier Guild.
Education
Chicago-Kent College of Law, JD, 1996
Bradley University, BA, 1993; cum laude
Admissions
Illinois
Arizona
United States District Courts: Northern District of Illinois, Southern District of Illinois, Central District of Illinois, District of Arizona
United States Courts of Appeal: Seventh Circuit, Ninth Circuit
United States Supreme Court
Presentations and Publications
"Advanced Slip, Trip and Fall Cases," National Business Institute, seminar presentation, March 21, 2016.
"Litigating Slip, Trip and Fall Cases in Illinois," National Business Institute, seminar presentation, June 26, 2015.
"Slip, Trip and Fall Cases from Start to Finish," National Business Institute, seminar presentation December 15, 2014.
"Medicare Set-Asides in Personal Injury Settlements," National Business Institute, seminar presentation, August 27, 2014.
"Eliminating/Minimizing Complex Liens in Personal Injury Settlements," National Business Institute, seminar presentation, October 30, 2013.
"Slip, Trip & Fall Cases A-Z," National Business Institute, seminar presentation, October 23, 2012; August 29, 2013; April 29, 2014 and December 21, 2015.
"Medicare Set Asides," National Business Institute, seminar presentation, July 23, 2013.
"Litigating The Uninsured and Underinsured Motorist Claim," National Business Institute, seminar presentation, September 12, 2013.
"A Guide to Ethics & Medicare Set-Asides," National Business Institute, seminar presentation, January 26, 2012.
"Medicare Set-Asides in Personal Injury Litigation," National Business Institute, seminar presentation, October 25, 2011 and December 3, 2010.
"Getting The Most Out Of Your Witness," National Business Institute, seminar presentation, February 19, 2008
"Trial Preparation," National Business Institute, seminar presentation, January 26, 2007
"Damages in Civil Trial Practice," National Business Institute, seminar presentation, January 21, 2005
"Analyzing Medical Records For The Arizona Attorney," National Business Institute, seminar presentation, May 20, 2004
"Analyzing Medical Records For The Arizona Paralegal," National Business Institute, seminar presentation, April 26, 2004
"Dangerous Toys," Illinois Trial Lawyer Association, Products Liability Publication Series. Summer 1995, co-author
Representative Reported Cases
Mosakowski v. PSS World Medical, Inc. 329 F.Supp.2d 1112 (D. Ariz. 2003)
Southern Union Co. v. Southwest Gas Corp., 180 F. Supp. 2d 1021 (D. Ariz. 2002)
Southern Union Co. v. Southwest Gas Corp., 165 F. Supp. 2d 1010 (D. Ariz. 2001)