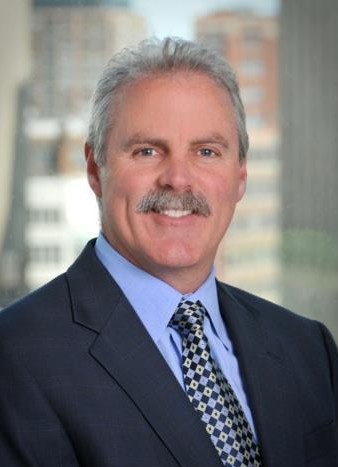 Joseph P. Sullivan
Joe is a defense attorney with extensive experience litigating product liability, toxic tort, asbestos, complex litigation, mass tort, transportation, insurance and general liability claims. His recent representative matters include defending a catastrophic injury case involving a double amputation from a recycling baler, a wrongful death case resulting from maintenance on a street cleaning truck and a breach of warranty action involving fires on two tractor trailers.
Joe has been involved in the defense of a wide variety of toxic tort cases for 20 years, including single plaintiff and multi-plaintiff claims arising from alleged exposure to asbestos, mold, benzene, PCBs, and other hazardous substances. He has taken asbestos cases to trial in Illinois, Pennsylvania, Texas and Michigan and has over 15 verdicts successfully defending his clients. Joe has also represented energy companies, premises owners, real estate professionals, construction companies and manufacturers of friction material, wire and cable, packing and gaskets, heat treatment equipment and component part manufacturers.
Joe's case work includes obtaining a defense verdict in a consolidated asbestos cases involving five plaintiffs in one of the first asbestos cases tried in Delaware County, Pennsylvania. In another consolidated two-plaintiff case in Philadelphia, he won a directed defense verdict against one plaintiff and, after two weeks of trial, a defense verdict against the remaining plaintiff. In an Illinois mesothelioma case, Joe successfully argued a motion to bar the plaintiff's medical expert testimony in regards to his client, which resulted in the case against the client being dismissed due to lack of causation evidence. In addition, he successfully represented his clients in an appeal to the Eighth Circuit in a product liability matter regarding a medical device; the court upheld the doctrine that an entity supplying a non-defective raw material or a non-defective component part is not strictly liable for defects in the final product over which it had no control.
Education
Wayne State University Law School, JD, 1985
Michigan State University, BS, 1982
Admissions
Illinois
Michigan
Arizona
Wisconsin
Pennsylvania
United States District Courts: Southern District of Illinois, Eastern District of Pennsylvania, Eastern District of Michigan, Eastern District of Wisconsin, District Court of Minnesota
United States Courts of Appeal: Third Circuit, Eighth Circuit
Professional Activities
Defense Research Institute; committees on Diversity, Toxic Torts and Trucking Law
Council on Litigation Management
 Reported Case